Nec

IF YOU DONT SEE WHAT YOU ARE LOOKING FOR, CALL US- 800-306-3377
Always Call For Refurbished NEC phones Current Pricing
Refurbished NEC phones and Components-
Always Call for Price and Availability
NEC SV8100- SV8300- CALL FOR PRICING & AVAILABILITY.....(UX8100 DTL-12D, DTL-24D , DTL-6DE and many more that are not listed)
NEC UX5000- CALL FOR PRICING & AVAILABILITY.....(UX5000 12 Button Display Phone IP3NA-12TXH 0910044 and the UX5000 24 Button Display Phone IP3NA-24TXH 0910048)
NEC SL1100- (1100010, 1100061, 1100060, 1100063, 1100062, 1100161, 1100160, 1100065, 1100064 SL1100 Display phones and Components)
NEC DSX- (DSX-40, DSX-80, DSX-160, DSX Display phones and Components)
NEC Dterm Series I Phone Sets (NEAX 2400)- ETT
NEC Dterm Series II Phone Sets (Mark II & NEAX 2400)- ETE
NEC Dterm Series III Phone Sets (2000 IVS)- ETJ
NEC 824 Electra Phone Sets- ETZ
NEC Series E Phone Sets (E Elite)- DTP
NEC Pro II Phone Sets (Electra Professional / level 1 & 2 )-ETW
NEC 616 Phone Sets- ET
NEC Elite Phone Sets-DTU
NEC Elite IPK Phone Sets-DTH
NEC IP Phone Sets-ITR/ ITH
NEC Series i Phone Sets-DTR
Nitsuko 384i / 124i Phones (92573, 92663, 92670, 92673, 92750, 92753, 92760, 92763, 92773, 92783)
Nitsuko Onyx Phones (88260, 88360 , 88261, 88361, 88263, 88363)
Nitsuko DS01 Phones (88650, 88660 , 88670, 88661, 88671, 88663, 88673)
Nitsuko DS 1000/2000 Phones (80570, 80573, 80663, 80673, 80556)
NEC Aspire Phone Sets- IP1NA-12TXH
NEC Aspire KSU and Components
NEC Aspire Trunk cards
NEC Aspire Station cards
NEC Aspire S KSU, Circuit Cards and Components
NEC Aspire Voice Mail and IntraMail
Phones and Circuit Card REPAIR -DON'T THROW THAT BROKEN EQUIPMENT AWAY! Let us REPAIR/REFURBISH it for a fraction of the cost!
Refurbished NEC phones and System Applications
Small to Medium Sized Businesses is what NEC phone systems are all about. If you company or business is growing and need something a bit sophisticated in terms of functionality but yet cost effective. These Phone Systems are a great solution for the small company wanting to grow. Craig Communications has everything you need. Some of the models we carry are the NEC ITR phones, SL1100, VS, UX5000, Aspire phones , ETW, , ETZ, DTU, DTR, and the IP Series ITH for your company. At Craig Communications, we carry NEC telephones for any application that is needed for you business or office. Don't forget all the older styles as well. such as the NEC DTP phones at prices your business can really afford. If Value and quality are what your company is looking for, then you came to the right page. CALL TODAY TO ORDER YOUR Refurbished NEC phones. 800-306-3377


If you are interested in ways to upgrade your phone or telecommunications systems, our NEC Aspire phone sets, SL1100, VS, UX5000 Series are very popular for many small companies across the country. We buy and sell both refurbished and new NEC phone sets to our loyal customers. while offering you the great-quality products that you would purchase from NEC at a price significantly lower than the manufactures. The NEC Aspire 22 btn display speaker is one of the most popular NEC phone made. (IP1NA-12TXH).
Compare the differences of the DTU, the DTH and all other NEC business phone systems and components and see why NEC phone sets has one of the best reputations in the telecom industry.
Diversification is NEC's Middle Name. NEC deals in everything from Video Cameras to Flat Screen TV's but when it comes to NEC Phone systems, they are one of the top companies in the industry. NEC builds phones to last and with the customers needs in mind. Their quality and attention to detail on all their products from refurbished NEC phones to NEC Phone systems, puts them at the top of Telecommunications arena. Call Today to order-800-306-3377
Call us today to find out how the refurbished NEC phones, systems or components and our new or refurbished NEC IP phone sets can transform your daily business operations!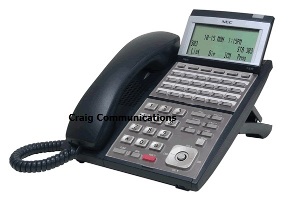 PROUDLY SERVING CUSTOMERS
FOR OVER 21 YEARS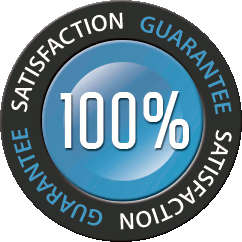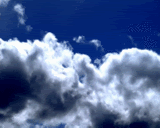 Learn More About
VoIP Phone Hosted Cloud
Solutions for your Business.
More details »
Search for Phone
System Equipment
Make & Models Below: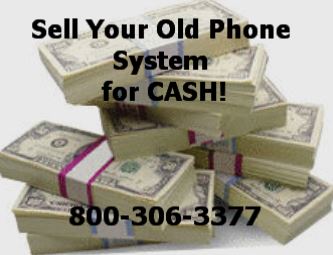 WE BUY Phone Systems!
More details »
Testimonials from our
happy customers »


Dont See What You
Are Looking For?
Click Here »