INT4000 Digital Cordless Phone
900.0400 or 900.0367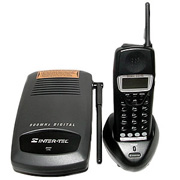 CHARGING CRADLE - Allows you to charge the handset and the spare battery at the same time at your desk.


REMOTE ANTENNA BASE - Desktop or wall mountable base unit provides more strategic coverage.


900MHZ DIGITAL SPREAD SPECTRUM - Gives you unparalleled range, voice clarity and performance when compared to normal cordless systems.


3 RING TONES & VIBRATE RINGER - Alerts you to incoming calls without disturbing others.


HEADSET JACK - Allows for the connection of an optional headset for hands-free operation. Headset Jack is now located at the top of the handset for easier access.


DESKTOP FEATURE - Provides access to all desk-set features by utilizing digital expansion board.


800MAH BATTERY - Provides 6 hours of talk time and 4 day of standby.


MULTI-LINE ACCESS - Allows you to access four multiple lines.


DISPLAY - The INT4000 provides quick and easy-to-read information with a 2-line, 16-digit dot-matrix display and 4 status icons.


RINGER ON/OFF SWITCH ON THE HANDSET - Allows you to turn off the ringer for unwanted calls.


4 STEP VOLUME CONTROL - You can select from 4 levels of volume in your earpiece.


MUTE - Mute your phone for privacy while in your office or while walking through the halls, by pushing the ON/OFF switch, which works in conjunction with the icon on the display.

Inter tel 900.0400 INT4000 Digital Cordless Phone
About the Inter tel Axxess 900.0400 or 900.0367 INT4000 Digital Cordless Phone
The Inter tel Axxess 900.0400 INT4000 digital wireless phone is a 900MHz narrow band cordless telephone and is designed for commercial applications and to work in conjunction with the Inter-Tel AXXESS, Inter-Tel Axxent and IMX telephone systems. The Axxess 900.0400 is a digital cordless telephone that will allow you to have access to multi-line appearances, Caller I.D. and other AXXESS digital telephone features. The INT4000 is digitally integrated for:
• Axxess: 6.0 or higher software
• Eclipse: 6.0 or higher software


PLEASE NOTE:

Intertel Axxess 900.0367 INT4000 cordless cordless phones are NOT regular telephones. The Intertel 900.0400 INT4000 cordless cordless phones requires an Inter tel Axxess phone system to operate. Customers are responsible to make sure that the parts ordered are compatible. The best way to make sure you are ordering the right Intertel 900.0367 INT4000 cordless cordless phone is to turn the phone over and look on the bottom for the part number. It should have the following located on the bottom of the phone: "Intertel 900.0367 INT4000 cordless cordless phone ".

Remember, there is a 20% re-stocking fee which we do not enjoy imposing. So please consult with us regarding the Intertel 900.0400 INT4000 cordless cordless phone or any other Intertel phone system component if you are unsure of what your are ordering. Our goal is your total satisfaction and lasting business.

We offer a 90 day warranty on this Cordless phone» details
We may conduct business over the Internet, but our operations are founded on service and commitment to customer satisfaction. Craig Communications maintains an inventory full of quality used refurbished phone equipment. We stand behind every phone, system and component with a ONE YEAR WARRANTY!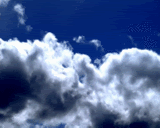 Learn More About
VoIP Phone Hosted Cloud
Solutions for your Business.
More details »
Search for Phone
System Equipment
Make & Models Below: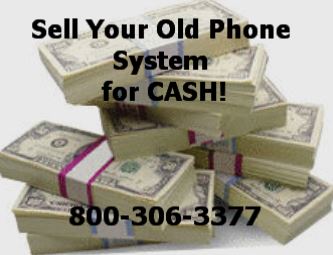 WE BUY Phone Systems!
More details »
Testimonials from our
happy customers »


Dont See What You
Are Looking For?
Click Here »